Computer Controlled Thermoforming Vacuum Machine
The Packing Machine is programmable, computer controlled, easy to operate, with man-machine interface. It is applicable to food, fresh meat, prepared food, aquatic products, medical products, typical products, powder, spices, bear paste and so on. It guards products from spoiling, extends product shelf life. We have service-after department, cooperates with transport company.

It is equipped with PLC programmable controller, servo drives, photoelectric sensor, original Germany vacuum pump, automatic coding system frog chain, fault alarm. It is used for packing of western cookies, yogurt, cream, electronic parts, medical instruments, hardware, textiles, etc.


product pictures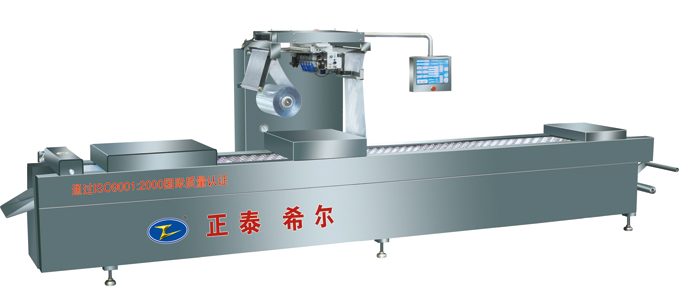 main components