Bar Cereal Automatic Vacuum Packing Machine
Bar Cereal And Sorghum Automatic Vacuum Packing Machine is Spicies Automatic Stretch Film Vacuum Packing Machine. It is Chinese Wolfberry Automatic Vacuum Packing Machine. It is also Spinach Vacuum Packing Machine. Worth you rely on Vacuum Packaging Machine expert, provide global food security, the main products include: automatic vacuum packaging machine, stretch film Vacuum Packaging Machines, automatic vacuum thermoforming packaging machine, factory vacuum packaging machines, vacuum packaging lines manual vacuum packaging machines, automatic stretch film wrapping machine, a continuous stretch packaging machines, all kinds of custom-made vacuum packaging machine.. The machine is automatic, computer automatically controlled, thermoforming, robot tensile, hot forming, chain working and fault warning. It include the DZR420 type, DZR520 type, DZR520T type and DZR-Custom-made type. The crosscut knife can cut the edges in dentate shapes, making the package easy to tear.We also provide custom made moulds to fit products of all size, shapes and categories.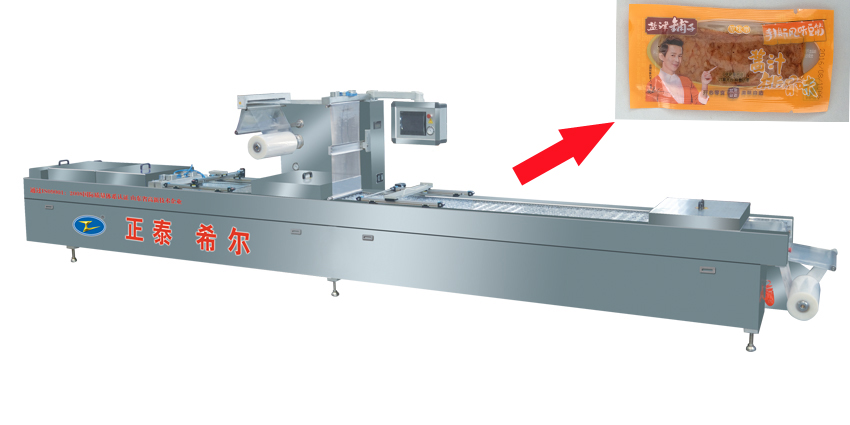 We have various kinds of vacuum packing machine such as semi-automatic vacuum packing machine, desktop vacuum packing machine,food vacuum packing machine, stretch film vacuum packing machine, and other special function vacuum packing machine. As seen, the vacuum packing products are popular now, it is very important for the buyer to choose a suitable machine as commercial use. So please tell me more details about your product, how u want to pack it and your requirement about the vacuum packing machine such as its working efficiency, dimension, automatic degree etc., i will offer u the best vacuum packing solution.